Discover the pastry chef inside you. Improve your skills and create pastry masterpieces.
In the only academy where you develop your most creative side to shape your passion for baking
LEARN HOW TO QUICKLY PREPARE 3 DIFFERENT TYPES OF DELICIOUS COOKIES WITH THIS FREE MINI-COURSE
Tasting a dessert is one of life's greatest pleasures.
What if you could turn that taste into a passion, and that passion into a new career?
Explore your love for desserts and turn it into a hobby or a business.
In Tábatha Academy courses you will learn and enjoy doing it.
You will finish each class with more experience, knowing the "how" and "why" questions you had before coming to us. And you will be able to develop your own recipes.
EVERYTHING YOU NEED TO BECOME A GREAT BAKER
Learn the different stages for the elaboration of delicious desserts, from mixing the ingredients to the exact time of the final baking (or freezing).
Start with the basics like meringues, creams and cakes and then use these elements in hundreds of different ways to create macaroons, croissants and eclairs.
LESSONS GUIDED DIRECTLY BY THE CHEFS
Each lesson is designed with clear and detailed instructions.
You'll be able to work through each recipe from the beginning to the end, with visual examples and tips from the chef to make sure you're creating the right way.
EXPLORE THE SKILLS YOU ALREADY HAVE
Once you have learned the right path and mastered the small details, you can create something completely new.
This way you create desserts that are perfect at all times and it will be easier for you to make adaptations of classic and modern recipes.
Guides focused on your goals  
Whether you have a baking career in mind or simply want to host the perfect party, you'll find courses to help you achieve your goals.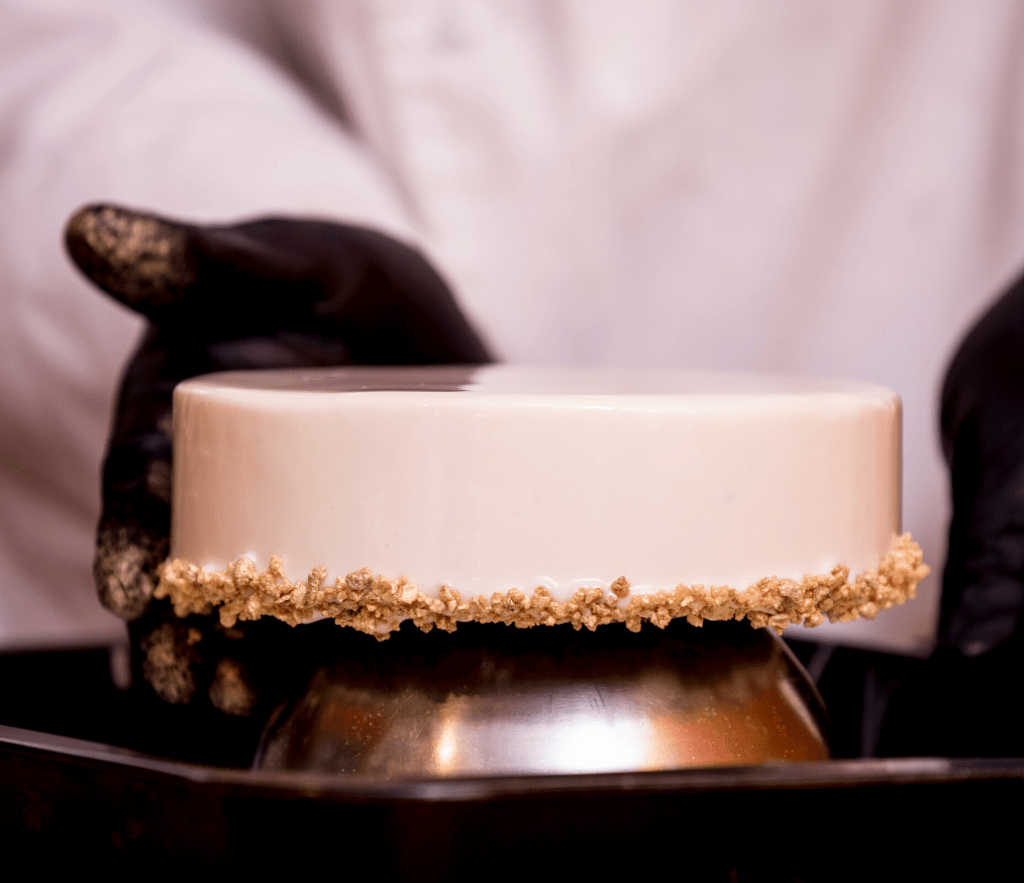 Classes with Heart
More than just a collection of recipes, our courses focus on the constant progression of your knowledge and skills. They are based on our love of sharing the joy of baking.
ARE YOU INTERESTED IN BAKING AS A HOBBY OR AS A BUSINESS?
For Amateurs and Enthusiasts
Take your relationship with desserts from a simple flirt to a love story.
Learn how to make basic and fundamental elements such as creams, meringues and cakes so that you can prepare delicious desserts from scratch even if you have no previous experience.
Surprise your family and friends with your new skills.
Ready to give your life a delicious new direction with a business you love?
We've been in your shoes. We started the journey with nothing but a great love for baking.
With Tábatha Academy programs, you become the baker you've always wanted to be.
Your confidence will increase in the kitchen because you master the techniques and make the most of your skills.
BAKING COURSES TO CREATE. NOT JUST FOR BAKING.
MORE THAN 1200 PEOPLE HAVE SHAPED THEIR PASSION FOR BAKING WITH OUR COURSES AND PROGRAMS
"THEY ANSWER YOUR DOUBTS VERY QUICKLY"
"I like the format of the course with videos and written recipes to download. They also go hand in hand with us and there is no doubt that we will achieve very good results with the help of the chef and other professionals from the academy."
Chaissa Postlethwaite
"THIS COURSE HELPS YOU TO CREATE THE DESIRED "WOW" EFFECT ON YOUR GUESTS"
"I am passionate about pastries and I always prepare desserts for family and friends. I have many recipe books and I watch endless videos, especially on Youtube but I couldn't get a good base on baking. The course is worth it because it explains the principles of baking, the communication with the teacher is quick and he solves any doubts you may have. By having the possibility to see also the doubts of other students you learn even more and the best thing is that the content can be downloaded to have it always at hand"
Judit Fustero
"I WAS FRUSTRATED, I DIDN'T KNOW HOW TO MAKE ANY DESSERTS BECAUSE I HAD ZERO KNOWLEDGE OF COOKING"
"I've loved everything I've learned, plus it helped me to develop new skills. I have more knowledge about baking and can prepare things I didn't think I could do. Now I have a more real approach to baking. The videos and recipes are very well explained and I like that the chefs are available for any question you have. The interface is very easy to understand and it has a very nice design. Without a doubt I recommend it because it's a very complete course and very well explained, and besides that the videos can be seen as many times as you want."
Luisa Fernanda Téllez Tovia
TÁBATHA ACADEMY IS THE PLACE WHERE BAKERS OF ALL LEVELS MEET TO LEARN, ENJOY AND SHARE THEIR LOVE FOR GOOD DESSERTS
Your pastry life starts here.
You love desserts. And you're sure you want to make them for the rest of your life.
That's why we've created a place just for you, where you'll learn to master techniques and recipes, discover your inner pastry chef and bring the sweetest joys to the table of your family, friends and customers.
At the academy you will develop a baker's mentality and explore until you discover your own style. We have helped hundreds of students from all over the world to explore their passion for this delicious art and we would love to do the same for you.
We want to make sure that in every class you receive an intensive learning experience.
WE CONSTANTLY UPDATE THE CONTENTS SO THAT YOU STAY UP TO DATE WITH MARKET TRENDS.
YOU BRING PASSION AND DEDICATION. WE TEACH YOU THE REST.
Whatever your goal is, we will guide you to reach it.
Whether you're an enthusiast bakery lover or a professional looking to develop your skills, our system is designed to find you well wherever you are.
START YOUR NEXT BAKING TRIP WITH TÁBATHA ACADEMY AND CHOOSE FROM THE DIFFERENT COURSES AND PROGRAMS IN ONLINE OR FACE-TO-FACE FORMAT.
Join our communities and keep up to date with what's going on in the baking world.